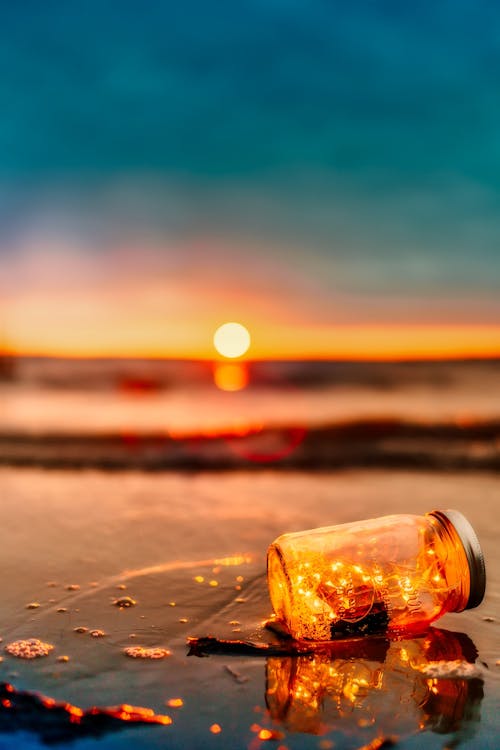 Feet firmly sunk in the sand, the shoreline pushes in to touch the tips of my toes.
The thrashing of waves hit the coast, bringing droplets into the air without purpose.
The settling sun illuminates what cannot be seen in the day; the silhouette of the tall palm trees. The shadows disappear and the horizon lifts up to be seen, like a curtain being drawn.
The sound of trees swaying in the wind is like soft applause to the day.
Seagulls take flight filling the air with and conversation.
The warmth of the red and orange that colour the sky also touches the skin.